Touring Shows & Field Trips
We have made several adaptations for today's times and we are excited to offer your unique classroom various oportunities for a great, educational puppet show. We are happy to offer streaming performances, outdoor touring shows, and private drive-in performances.
Please review the options and pricing below then call the theater at 602-262-2050 x 0 or email our education director to discuss booking a show at a date and time that fits your needs.
Subscribe to our Mailing List at the bottom of this page to get exclusive news about free shows and unique opportunities for your students.
Drive-In Field Trips & Outdoor Touring Shows
Outdoor performance at your location:
Performace must take place outdoors to maintain proper social distancing. The puppeteer will remain masked while at your location and we ask that all staff members are masked when meeting with our performer. Please call the office or email us with any questions about our COVID-19 safety protocols prior to booking.
Drive-In Field Trip to the Theater:
You can attend any of the following shows at the theater for a special Drive-In performance for up to 6 cars or one school bus. Additional "large" shows can be performed for up to 22 cars. Please call or email us to request a drive-in performance date and time just for you and learn about large show options.
The Little Red Hen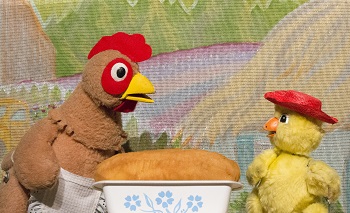 Sing-along with the adorable re-telling of this classic story. In our version, a little chick named Yellow Button helps the Little Red Hen turn wheat into a beautiful loaf of bread.
Old MacDonald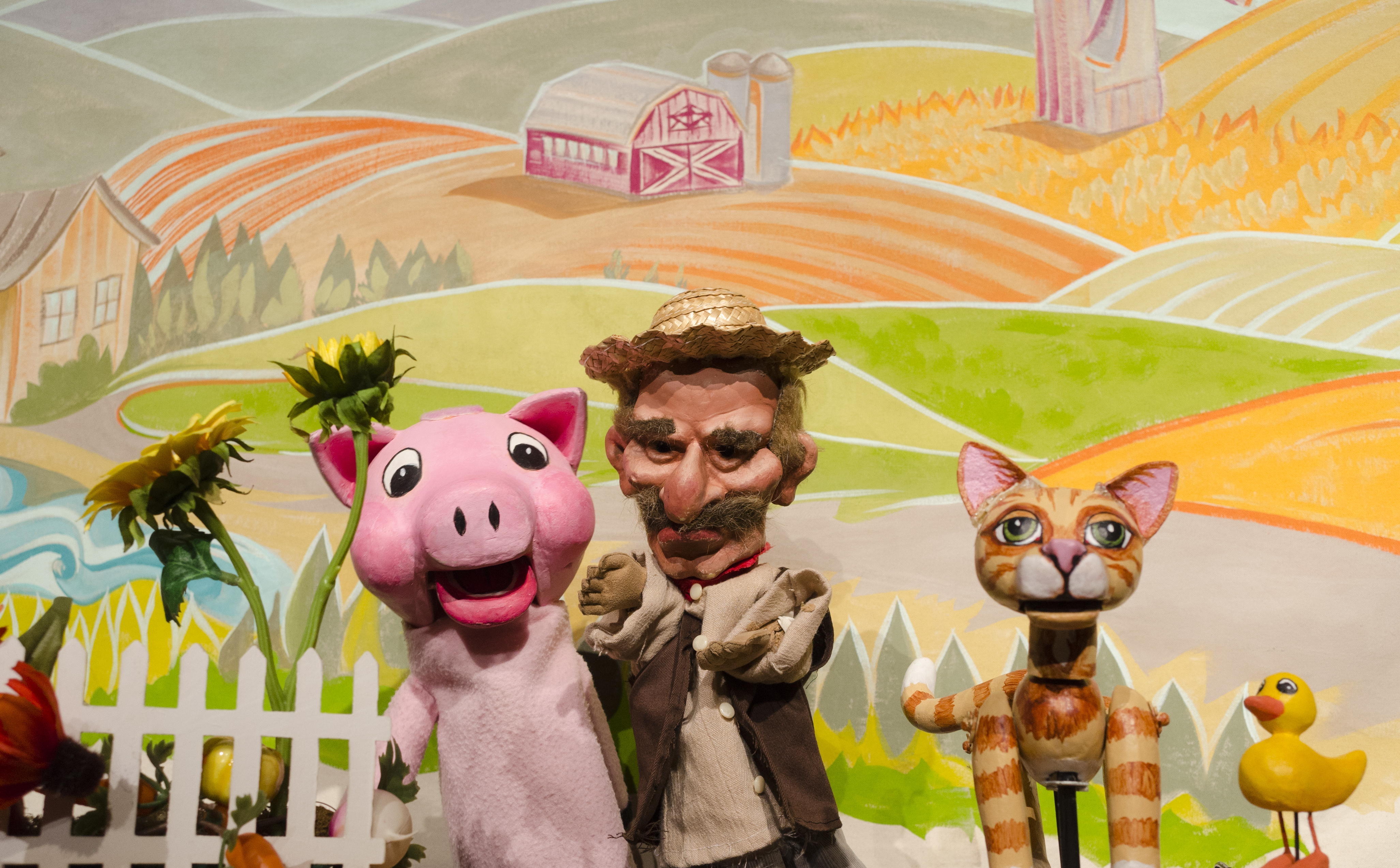 Everyone's favorite farmer is playing and singing-along with all the animals on his farm. This delightful show features hand and rod puppets and plenty of toddler-friendly music.
The Monkey & The Pirate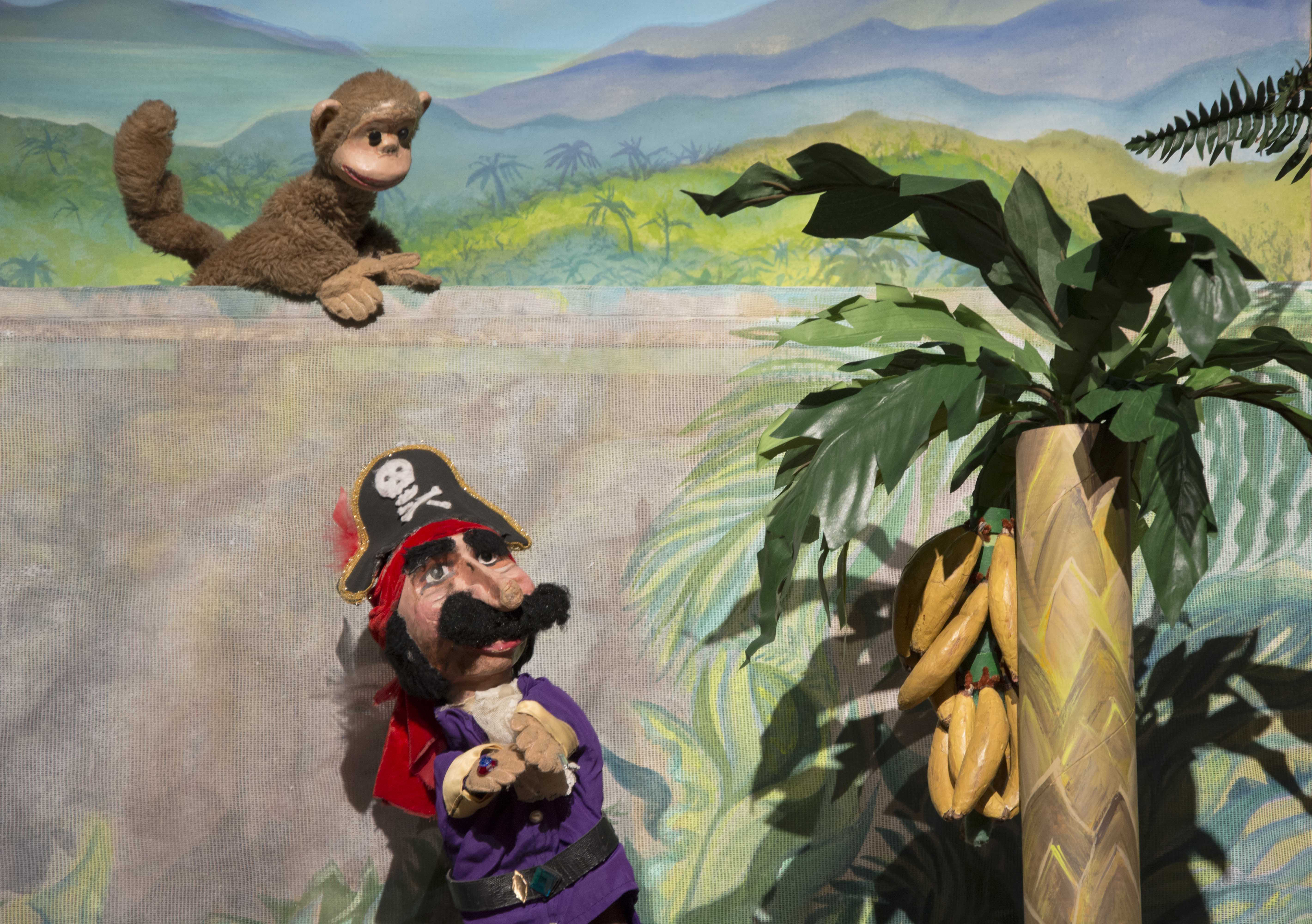 A well-meaning Pirate gets into trouble with a rambunctious monkey who is very protective of his precious banana tree. This funny, original show is an audience favorite performed with hand puppets.
Jack & the Beanstalk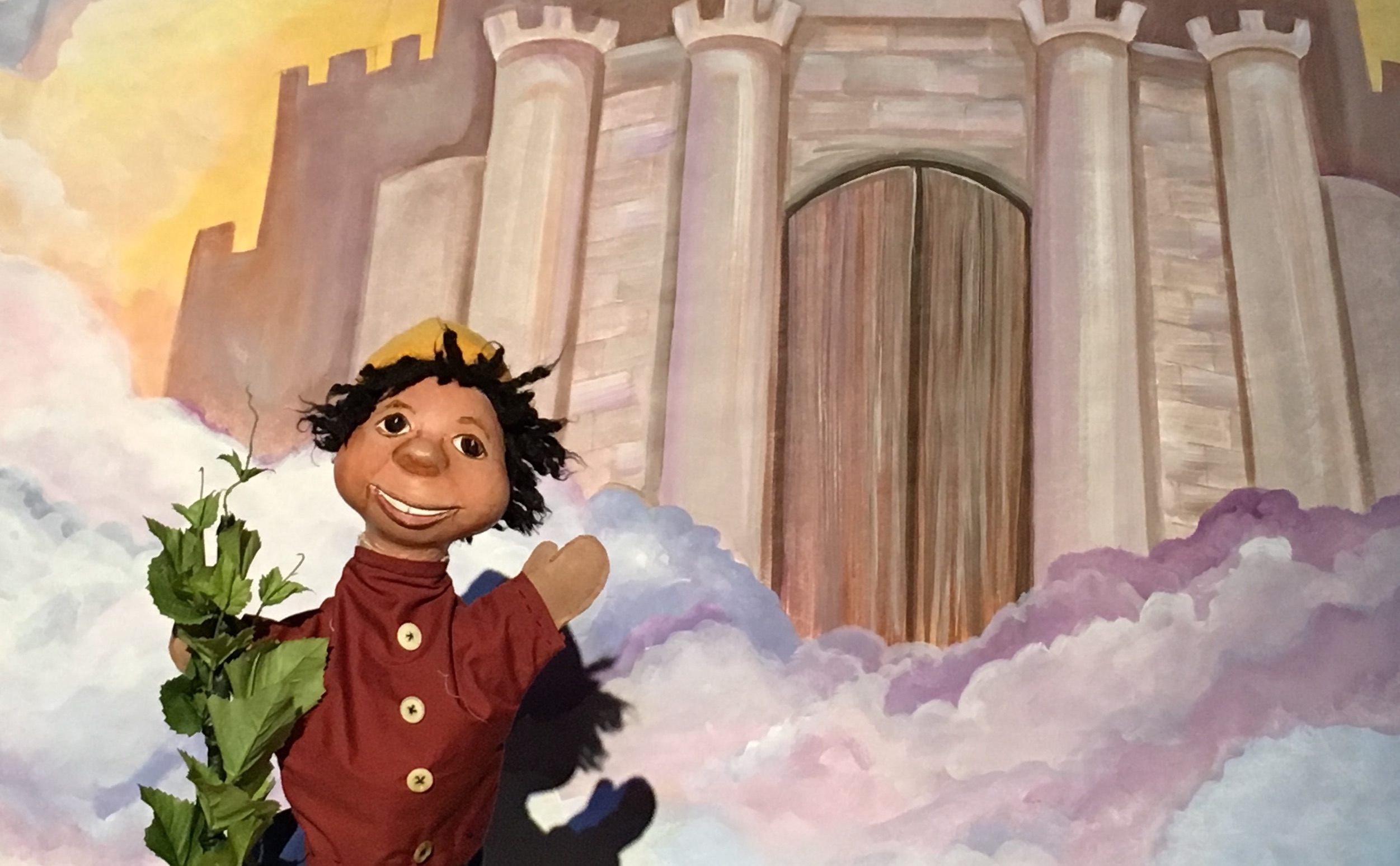 A beautiful and funny version of this classic tale told with tons of different styles of puppets, moving scenery, and a real-life giant!
Jack Rabbit & the Desert Tortoise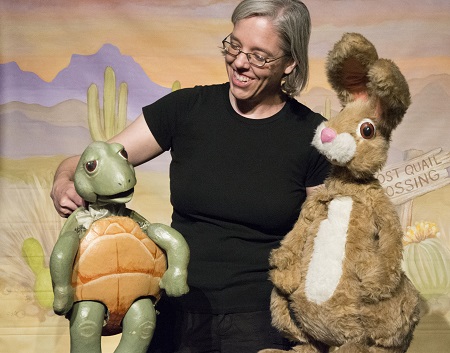 Aesop's tale of "The Tortoise and the Hare" told with a twist! Our version is set in old-time Arizona and features desert animals, a live story-teller, and lots of cheers from the audience!
Christmas Mouse
An original Christmas story about a lonely mouse during the holidays. Performed with rod puppets in a traditional "Punch and Judy" stage.
The Selfish Elf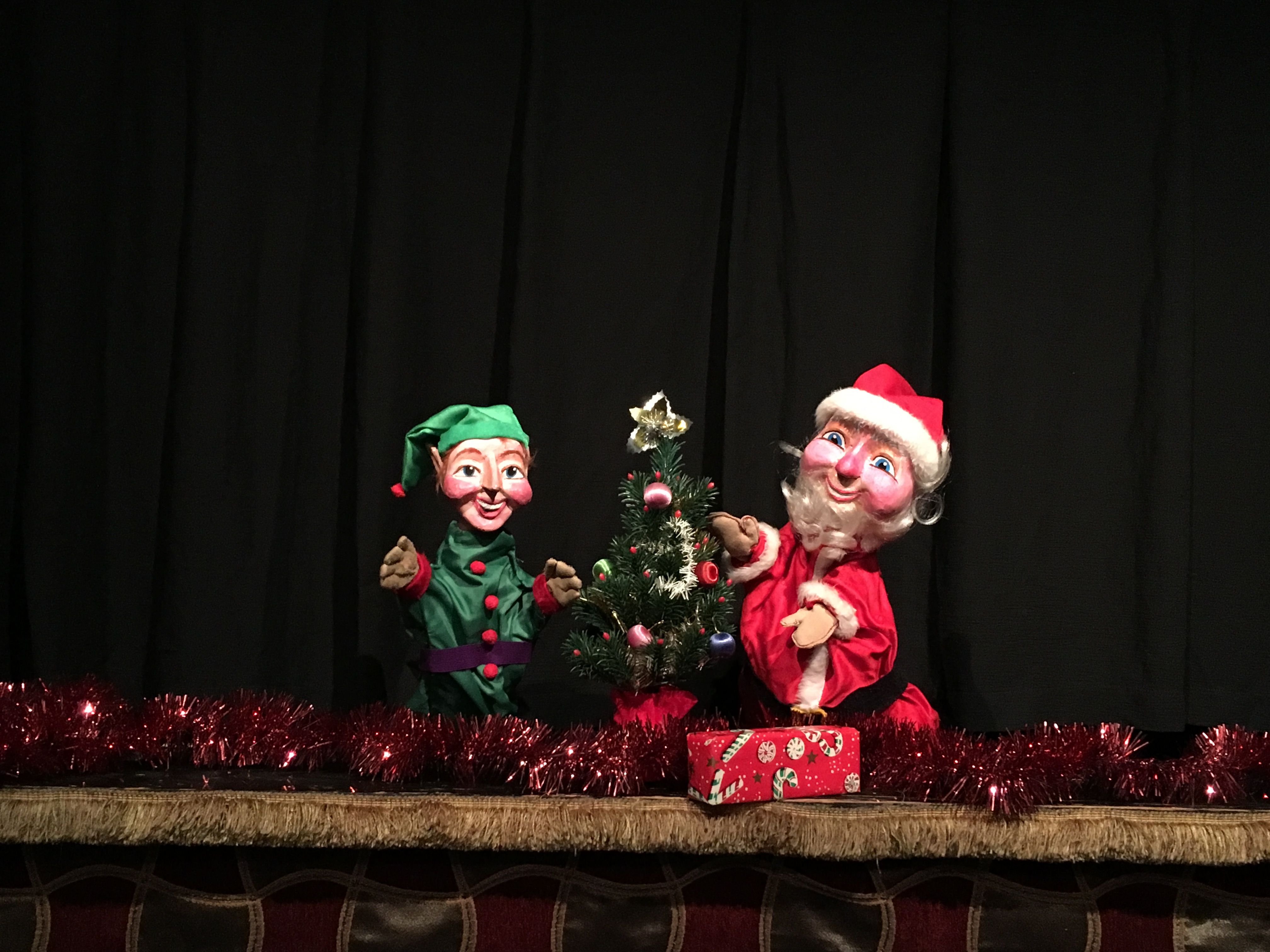 A classic tale performed with hand puppets about a selfish elf who learns the spirit of giving.
A Monkey Christmas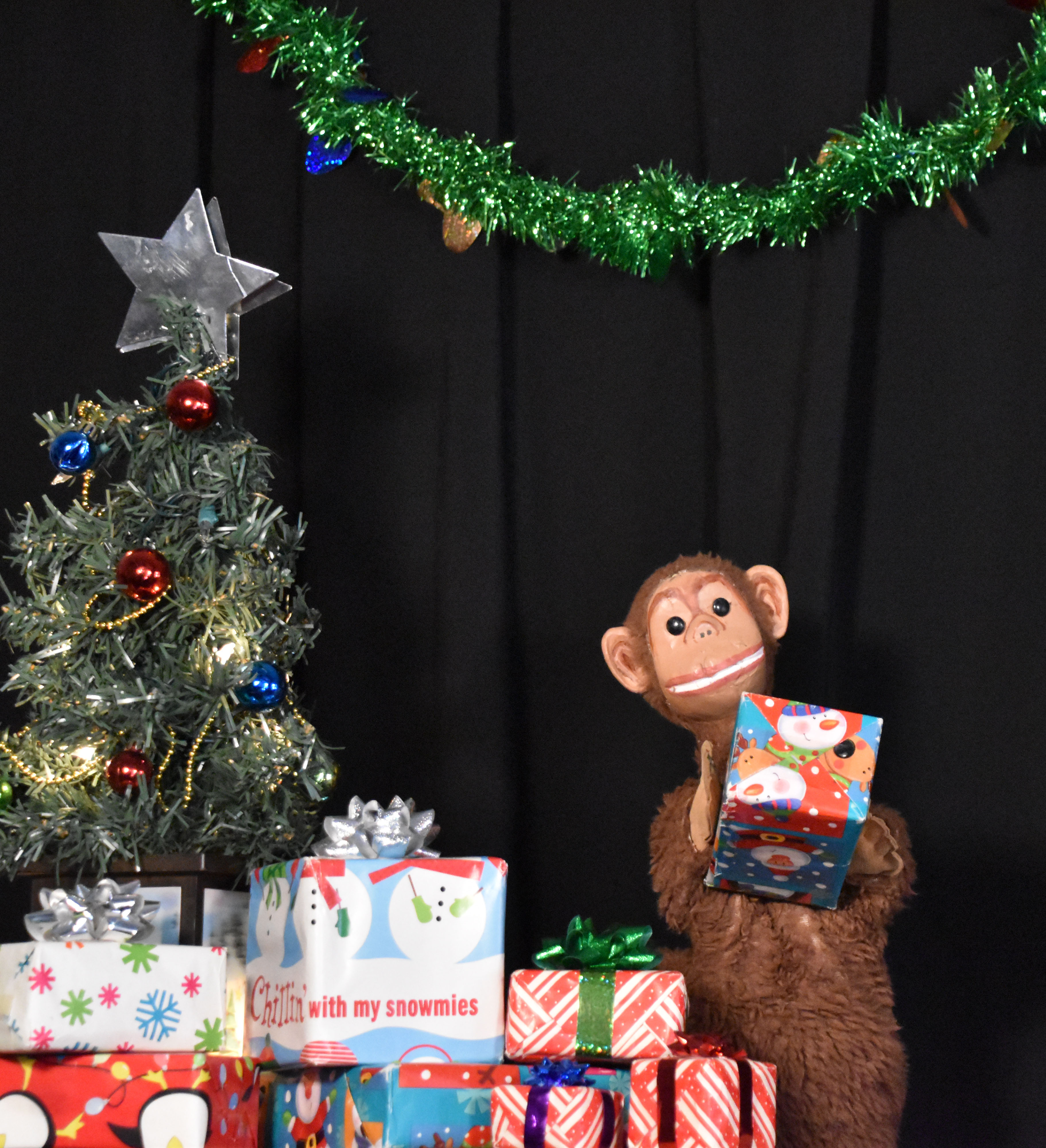 Monkey mahem ensues in this original comedy with a sweet ending.
Streaming Performances
The following shows are available to stream directly to your classroom! You will recieve a private YouTube link - one link per school - and you will have access to the recording for one week. We ask that you limit use for up to 5 classrooms. You may also request an optional live-stream Q&A with the puppeteer for an additional charge. More shows will be added soon. Please call or email us if you have a special show request.
The Princess, the Unicorn, and the Smelly-Foot Troll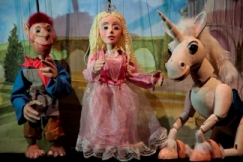 It's Princess Harriett's birthday and there's about to be a big party! What will happen when everyone is invited except for the Smelly-Foot Troll? This original musical shares a valuable message about kindness and understanding.
Goldilocks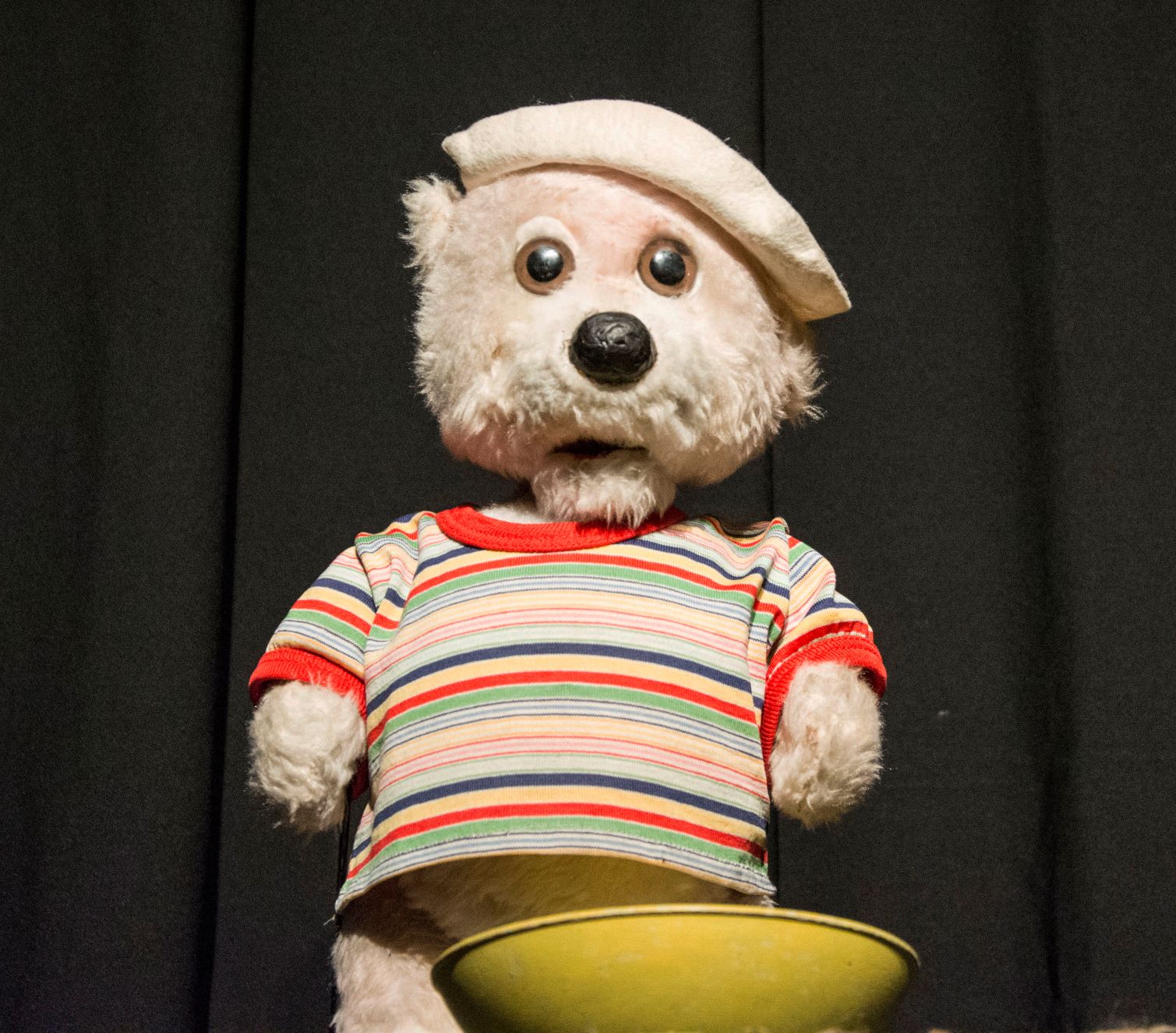 One of our most popular shows for young audiences, this timeless tale of the little girl who unexpectedly meets up with three bears and gets herself into big trouble.
Creepy, Crawly, Wild, and Wooly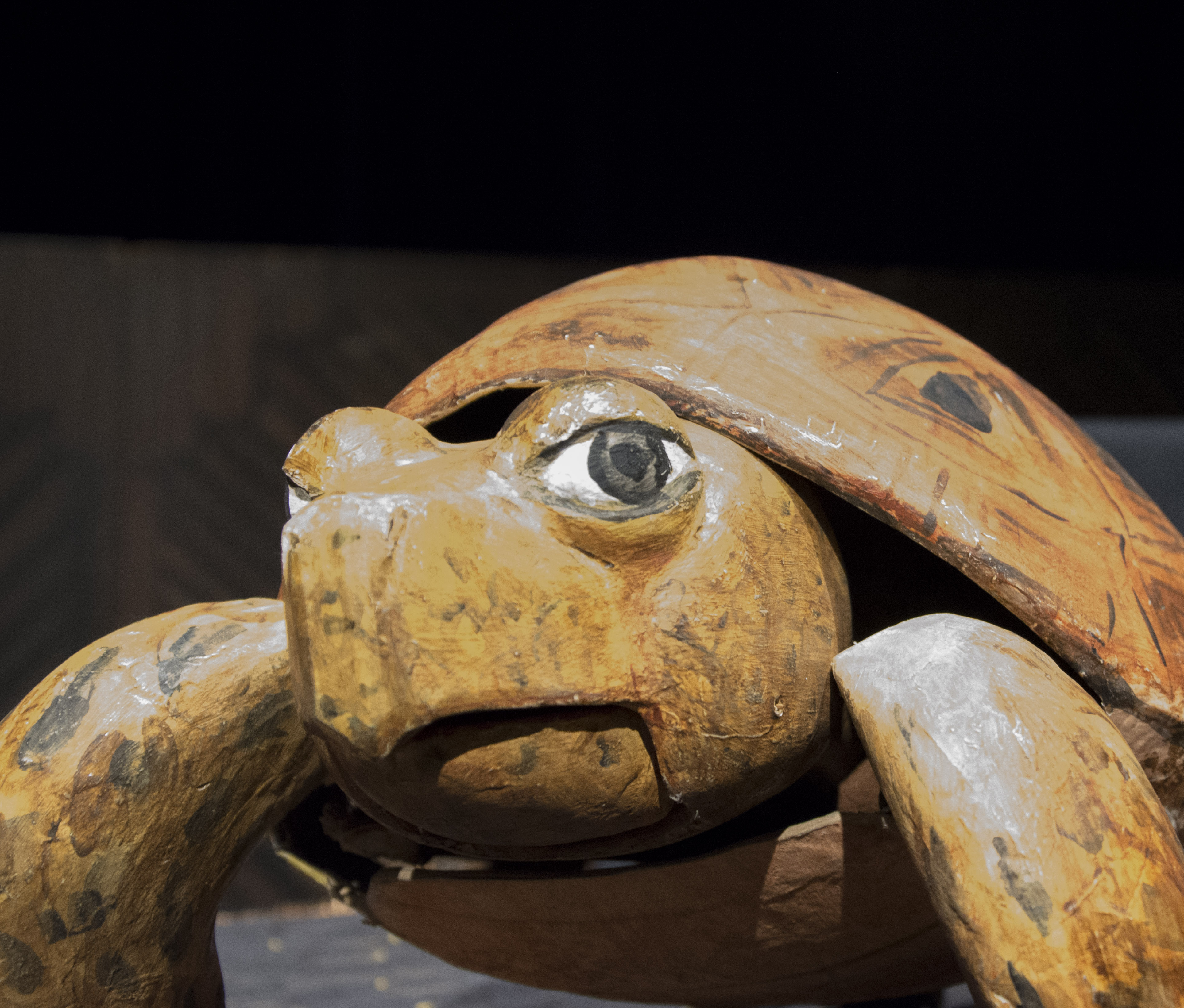 This enviornmental award-winning show features stories about endangered species in Arizona - including the Arizona Ridge-nosed Rattlesnake, the California Condor, Sanborn's Long-nose Bat, and a desert tortoise. Performed with beautiful rod puppets, this show is recommended for ages 5 and up.
Pricing
Outdoor performance at your location:
$400 - added mileage beyond 15 miles of the Puppet Theater.
Drive-In at the theater for up to 6 cars:
$350
Drive-In at the theater for up to 22 cars:
$1000 for a large show / $1500 for "The Dinosaur Picnic" (includes take-home craft and puppet parade)
Streaming Performance:
$250 for recording access for 1 week for up to 5 classes / Optional live-stream Q&A with the puppeteer additional $100
User Agent: "CCBot/2.0 (https://commoncrawl.org/faq/)"